Solid Rocks adjusts and optimises all needed Vray parameters to reach the best rendertime/quality ratio.
With one click you can setup V-Ray with highly optimized render settings, even if you have no idea about V-Ray rendersettings, this tool does it all for you. It makes  professional V-Ray render settings in ONE click!
Simply "choose and use".
Workflow is extremly easy. Choose one of the basic presets and SR does all the rest for you. AA, full LWF, color mapping, light and material subdivisions and fully GI settings (supporting IRLC, IRLC + DE, LCLC and BRLC) – all interactive with one single slider. Set from super fast LCLC preview to final production render setting in one click.
Only very skilled V-Ray professionals could setup a scene that way and never in that speed and eas of use – one click – one slider.
Here an example C4d with special stefan3 preset, scene with complex light situation, 600mb c4d file.
1) rendered with typical default settings, 26 min 18 sec:
2) rendered with Solid Rocks with special "stefan3″ bonus preset, rendertime 2 min 19 sec(!), setup procedure = choose preset & click render:
Original Scene render
(Archinteriors Vol 17-Scene 5)
GI : Irradiance map + Lightcache
Rendertime : 20 min 43 s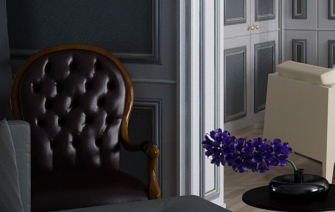 SolidRocks render
with default settings (Quality : Ultra)
GI : Irradiance map + Lightcache + detail enhance
Rendertime : 6 min 43 s !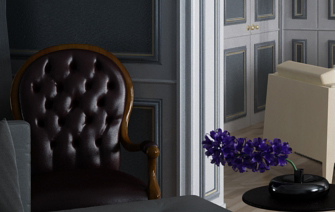 More than 3 x as fast !
PC Compatibility :
– V-Ray 1.8 or greater
– Windows 32 or 64 bits (PC version)
– Mac OSX 10.5 or newer, 64 bits (MAC version)
– C4D R13/R14/R15  32 or 64 bits.
| | |
| --- | --- |
| Price (1 pcs.) | €   69.00 |
| Price (2 pcs.) | € 108.00 |
| Price (3 pcs.) | € 129.00 |
| Price (5 pcs.) | € 195.00 |